The second movie in our opening day at the Russian Film Symposium 2018, this was "Turkish Saddle" (Турецкое седло / Sella Turcica), an interesting film from the Uzbek-born director Yusup Razykov.
The film's protagonist, known only as Ilyich, works as security in an office building; it's obviously a humdrum job, as he spends his time motionlessly monitoring the secure entry and exit of employees.  This must be mind-numbingly dull, since we learn that Ilyich is a former KGB agent; when not at work having his mind turned to pudding, he wanders the streets of his neighborhood – by foot and by trolley – stalking and shadowing people he feels might be deviants.  There is no ultimate objective, he simply places himself in these hunts in order to keep his senses alert.  When the "deviants" have disappeared from view, the film shifts into black and white while we see what blanks Ilyich's mind has filled in, to justify his stalking behavior.
Other than his job and his odd hobby, Ilyich has very little with which to fill his life.  Every morning is the same routine – he wakes up at 7:00, letting the wind-up alarm on his alarm clock completely unwind, rises, performs light calisthenics, hard-boils six hen's eggs for breakfast, eats his breakfast, fastidiously places the empty shells into a glass vase, and then dresses for either his work or his stalker hobbies.  On Sundays, he's visited by a house cleaner with whom he is able to exercise (or exorcise) any carnal desires he may have stored up during the week.
What can explain Ilyich's penchant for following strangers?  His physician suggests that his symptoms of "headaches, chills, sweatiness, unsteady walk, and untangled thoughts," are the result of the empty Sella Turcica (the location of the pituitary gland in the brain), but also adds that "men rarely suffer from this syndrome."  The doctor is so bold as to question whether or not Ilyich might have undergone gender reassignment surgery, which is not met kindly.  This is not the first time Ilyich's sexuality is questioned openly – his ex-KGB pals have questioned his masculinity because Ilyich bemoans a number of issues that are troubling him, feelings that come at him and overtake him; he also claims that his subjects "are all like children" and that he has "gotta keep an eye on them."  As with his doctor, we understand that Ilyich is not pleased with having his masculinity challenged.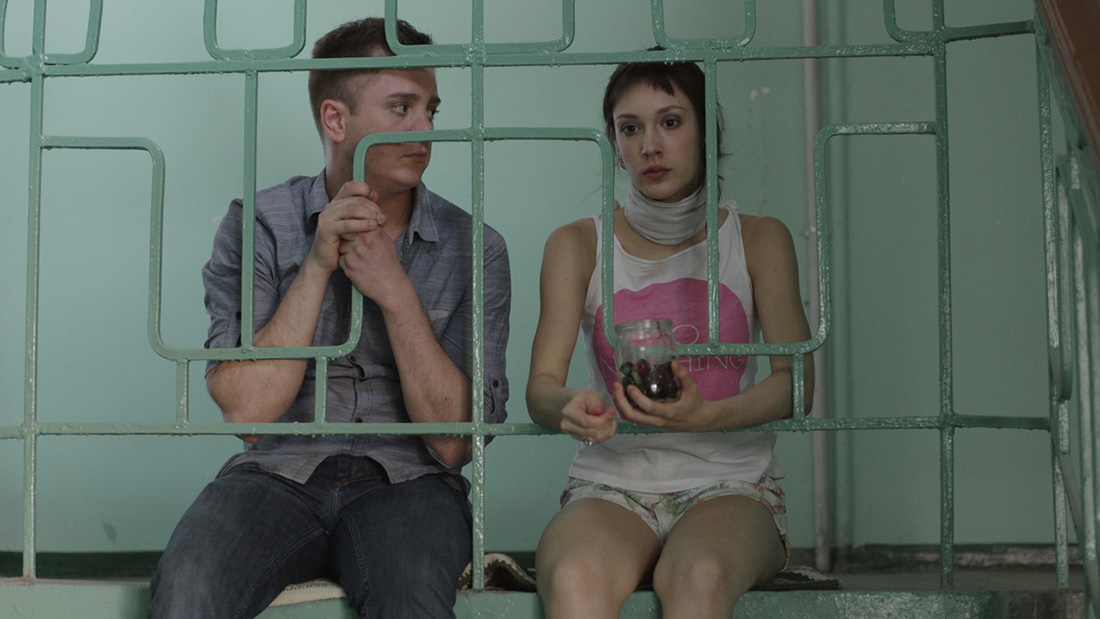 Before too long, a pleasant young couple moves in upstairs.  They are a performing couple – we hear the beautiful singing of a feminine voice many times throughout the days and evenings, and sometimes hear piano accompaniment as well.  Eventually, Ilyich seems to become quite fond of the couple, the young woman in particular.  The stalking continues, and he follows her on a number of occasions to where she practices, at a musical school for young artists.  Eventually, a concert performance is lined up, and the two gather friends to head out for celebrations.  However, the couple drunkenly argue in public and the young man and all of the friends head off to the performance, leaving the young woman alone.  Ilyich approaches her and, rather than speaking words of compassion, instructs her to stop crying.  She is surprised to see him there and he reveals that he had been following her; this does not go well – she obviously has no taste for old guys following her around.  She tells him to stay away.
We eventually approach the film's climax, in which Ilyich and the young man have a showdown – not, as you would expect, because he felt that the young man was unjustly cruel to his girlfriend, but because he caught the young man in a romantic embrace with one of his male friends.  Ilyich's homophobic rage is turned against both young men, with an unhappy outcome.  The subsequent finale is one of those "oh WOW" moments of ultimate irony that work in spite of the feeling that it's more than just a little gimmicky.  Ilyich's tearful realization of what has taken place not only brings him to face his own homophobia (and the psychological twists that often accompanies it), but also the inevitability of what lies beyond.
The ending works, I think, because of the brilliant approach that the director presents the movie to us.  Ilyich maintains a healthy distance from the other characters, for the most part, and they confuse him – possibly because of his "Turkish saddle"? – and the actions of others only make sense to us, the viewers, when they make sense to Ilyich.  And because of this, we slowly become part of who he is – he seems like a lonely but peaceful person, so WE feel happy when HE feels happy, hearing the beautiful singing from upstairs.  We're genuinely interested in how he approaches everything he does.  And when Ilyich explodes at the beginning of the final act, we certainly feel betrayed, but we also may actually feel complicit to a small degree.  That's fairly masterful stuff.
The movie is very deliberate in its pace.  Most times you read that, you think "Hell, he means it's slower than molasses."  That's not really the case; I picture Tarkovsky as the king of long shots, but they are far from frivolous.  In this case, we have a Lynch-like determination to leave the camera on the subject maybe two beats longer than necessary – making it feel like an intrusion; in fact, these long shots serve a nefarious purpose – to build up just a touch of anxiety as you try to sort out the behaviors of those being stalked, as well as the stalker himself.  We're staring at someone so long we're certain they're going to catch us doing so.  It's not edge-of-your seat anxiety, but certainly enough discomfort to make you notice.
This was a very satisfying film to watch.  I would appreciate watching it again because I know there are nuances from the actors that I missed.  Doc gives this one a B+.